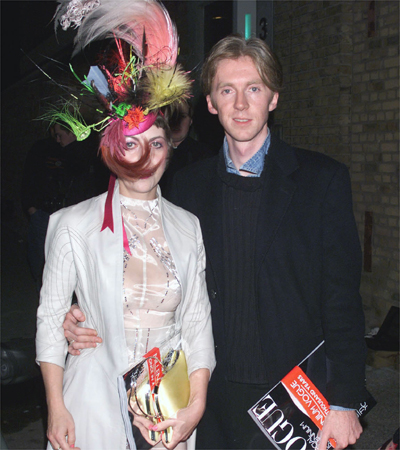 w/ milliner Philip Tracey
The Late Isabella Blow was an English magazine editor and style icon. Blow was the fashion director for DuPont Lycra, Lacoste and Swavorski.
She was also the muse of hat designer Philip Tracey.
She is also credited with the discovery of late fashion Designer Alexander McQueen.
Philip Tracey is developing Biography film of Ms. Blow written by Max Newsome, and produced by Anders Palm